ROAD TOUR Product Info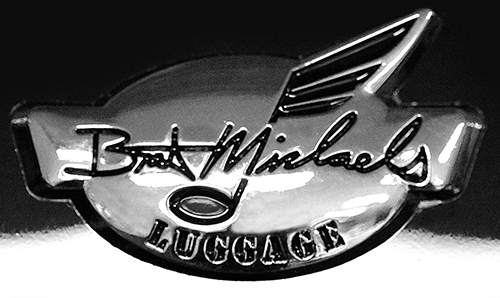 I spend over 200 days each year on the road, travelling around the world, living out of my suitcase. I love to travel both personally and professionally and to me, travel is about the journey. Life is an open road with mountains, valleys, rivers and beaches and whether you are hugging the curves or flying high above the clouds, I have created luggage that can take that journey with you and will withstand the test of time. I am bringing you luggage collections with durability, affordability, and unique design that are infused with my years of road life experience and rock star style. No detail has been spared, including the silver lining, to make both your journey and your destination equally exciting. I wish you many safe and awesome travels...

3 YEAR LIMITED MANUFACTURER'S WARRANTY
This Bret Michaels Luggage is accompanied by a THREE YEAR limited manufacturer's warranty. In the unlikely event that a problem arises as a result of a defect in materials or workmanship, we will promptly replace the item, at our option, with another item of equal or greater value (less S&H). However, it is important to note that our warranty does not cover damage caused by normal wear and tear, misuse, neglect or airline mishandling.
*For return, please e-mail us at tcinfo@travelerchoice.com for information and a return authorization number. A copy of the original sales receipt identifying the purchase date must be provided to authorize replacement. Please note, products will not be accepted for replacement without a return authorization number.
WARNING: This product contains chemicals known to the state of California to cause cancer, or birth defects or other reproductive harm.